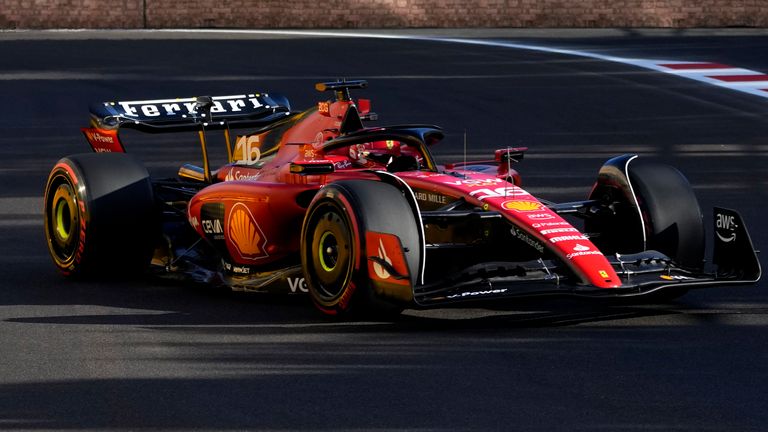 Craig Slater casts his eye across Friday's Qualifying session in Azerbaijan with Ferrari's Charles Leclerc taking pole position ahead of the Sprint race

Craig Slater casts his eye across Friday's Qualifying session in Azerbaijan with Ferrari's Charles Leclerc taking pole position ahead of the Sprint race
Lando Norris and Yuki Tsunoda could be left unable to participate in the final part of the Azerbaijan Grand Prix Sprint Shootout on Saturday after taking a tyre gamble in Qualifying on Friday.
Formula 1 is debuting a new Sprint format in Baku, which has seen a second qualifying session – that sets the grid for Saturday's shortened race – added to the schedule in place of a second practice session.
The second qualifying session, which takes place on Saturday before the Sprint later in the day, holds different rules to Friday's traditional Qualifying, which sets the order for Sunday's full-length contest.
Along with the three qualifying segments being shortened, each car is required to run a set of new medium tyres in SQ1 and SQ2, before switching to a new set of softs for the SQ3 finale, if they make it through.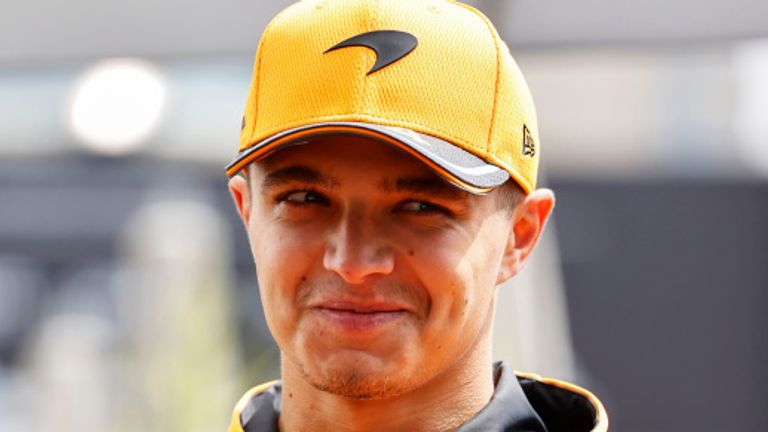 However, with each driver only having access to four sets of medium tyres and six soft compound sets – along with two sets of hard tyres – across the weekend, the new rules failed to prohibit them from using up those sets before Saturday's Sprint Shootout.
The relevant article in the rules reads: "In the period SQ3 of the sprint shootout, up to one set of dry-weather tyres may be used, and this must only be a new set of the soft specification."
Teams noted the use of the word 'may' rather than 'must', and viewed this as an opportunity to use their tyres as they pleased on Friday.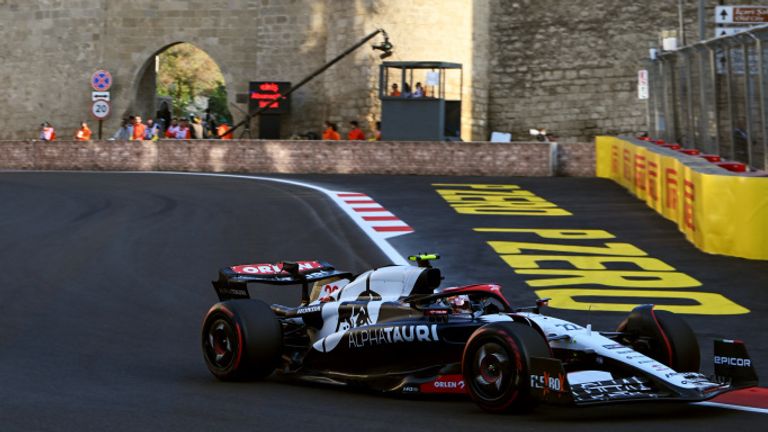 Norris and Tsunoda, neither of whom were confident of making it through to Q3, decided it was in their best interest to use more sets of soft tyres in Friday's practice session and Qualifying to ensure the highest possible starting position for Sunday's race, where the most points are available.
Both teams were aware that making it through to Q3 on Friday and using up each of their six sets of soft tyres would mean they would be unable to compete in Saturday's SQ3, condemning their drivers to the lowest position in the top 10 if they advance that far.
Norris took advantage of the significant upgrades McLaren have brought to Baku to take an impressive seventh, while Tsunoda produced his best performance of the season to take eight for AlphaTauri.
Those performances came after Autosport had reported earlier on Friday that the FIA had made a late attempt to alter the rules to ensure teams were obliged to keep enough fresh tyres to ensure they have the ability to compete in each part of the Sprint Shootout.
The sport's governing body needed eight of the 10 teams to agree to alter the regulations, which were only voted through earlier this week, but failed – leaving the loophole open.
"It was a conscious strategic decision to maximise the grand prix quali result," a McLaren spokesperson told Autosport.
"There's a lot more points to be scored on Sunday, so it's the more important race to prioritise."
Norris and Tsunoda took different routes to using up their six sets of soft tyres, with the McLaren saving an extra set for use in the Q3 finale, while AlphaTauri gave Tsunoda an extra set in practice to help optimise his setup.
AlphaTauri took the same approach with Tsunoda's team-mate Nyck de Vries, but the Dutchman crashed out in Q1.
"Even though we brought several new aero components, our expected competitiveness based on the last events was that we were not Q3 material," AlphaTauri chief race engineer Jonathan Eddolls said.
"As a result, we put a lot of effort into quali preparation in FP1 to give us the best chance for starting as high up as possible on Sunday where more points are available. Both drivers ran two sets of soft and medium tyres in FP1.
"The downside of our FP1 qualifying preparation meant we had no new tyres remaining for Q3, but Yuki set a fantastic lap on the used tyre to finish P8 for the race on Sunday."
The FIA is expected to attempt to change the rules in time for the next of F1's six 2023 Sprint weekends, which comes at the Austrian Grand Prix from June 30-July 2.
How will Saturday work in Baku?
The Sprint Shootout – the new qualifying session for the Sprint race – takes place at 9.30am on Saturday, with build-up on Sky Sports F1 from 9am.
It will follow the same three-session knockout format as usual qualifying, but each Q1, Q2 and Q3 segment has been shortened to address engine and tyre concerns the teams had.
SQ1 has been shortened from 18 minutes to 12 minutes.
SQ2 has been shortened from 15 minutes to 10 minutes.
SQ3 has been shortened from 12 minutes to eight minutes.
The aim is that each car would only have one flying lap in each session, although two runs could be done in SQ1, while SQ2 and SQ3 would allow time for two timed laps without a pitstop in between attempts.
The other significant difference between the Sprint Shootout and regular qualifying will be restrictions on tyre usage.
While teams are free to use any of their available tyres in regular qualifying, in the Sprint Shootout new sets of tyres will be mandatory in each of the three parts, with medium compounds in SQ1 and SQ2 followed by a switch to softs in SQ3.
Lights out for the Sprint is at 2:30pm, with buildup live on Sky Sports F1 from 1.30pm. The top eight positions in the 100km race will claim points, but it will have no impact on Sunday's grid positions.
Formula 1 is back! Watch the Azerbaijan Grand Prix live on Sky Sports F1 this weekend. Saturday's Sprint Shootout at 9am, the Sprint at 1:30pm, and Sunday's race at 12pm. Get Sky Sports