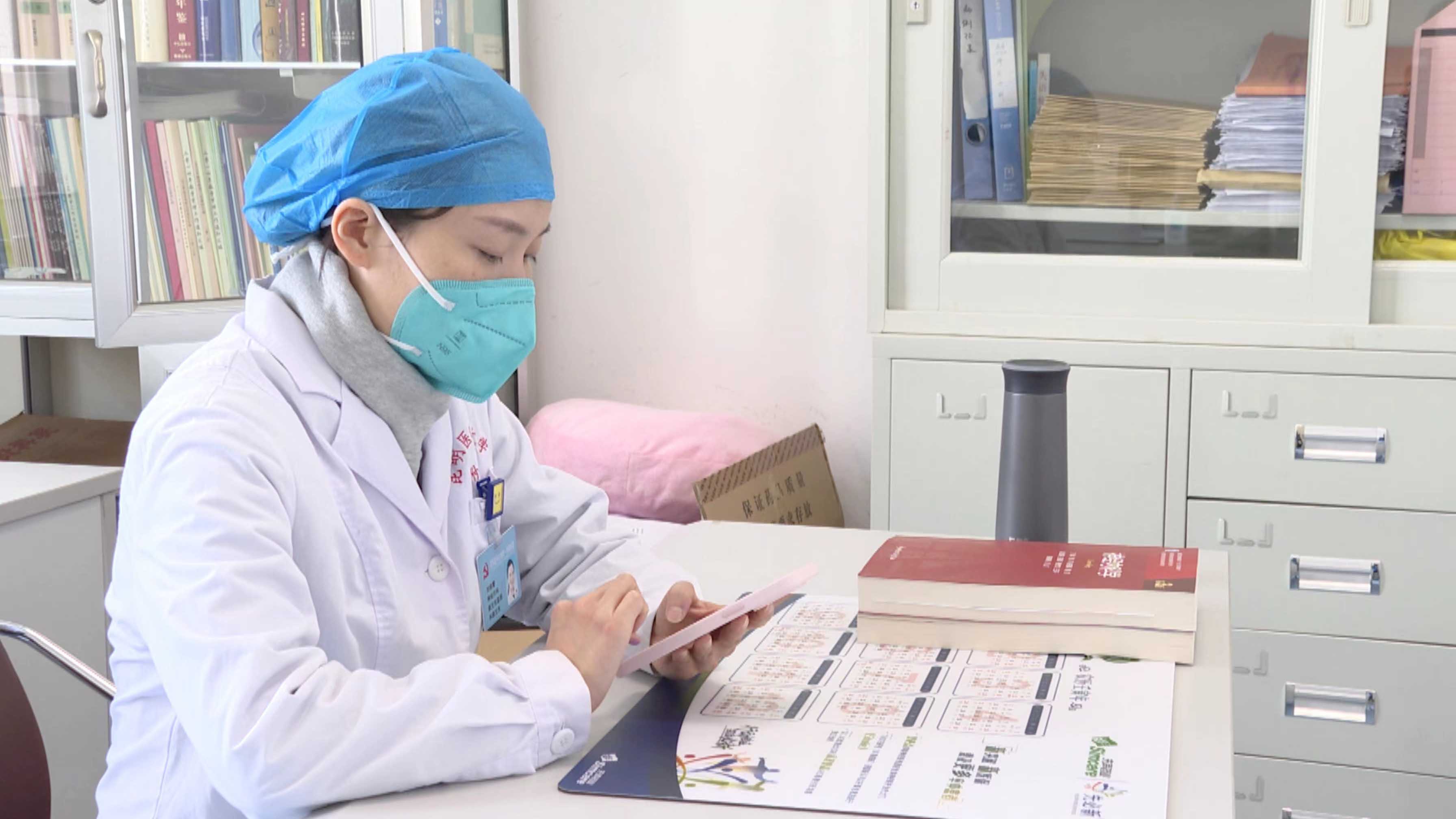 A growing number of hospitals in China have started offering online consultations as part of efforts to avoid overcrowding in hospitals and efficiently serve patients amid a surge in COVID-19 cases.
The No. 1 hospital affiliated with Kunming Medical University in southwest China's Yunnan province is one of the first medical institutions to launch online services after receiving more COVID-infected patients with underlying illnesses.
"We try to help patients save time in this way, which also helps to reduce cross-infection," said Zeng You, president of the hospital. About 170 doctors from different departments are available for online diagnosis.
Neurologist Liu Xiaolei is one of the doctors offering online consultations. She said demand has increased.
READ ALSO : Kiwis have higher risk of Covid than Chinese travelers Baker
"At one point, I had 80 slots in one day. They were fully booked very quickly," Liu said. "Now I can manage about 40 as I have a lot of clinical work to do."
Doctors and patients communicate on a special platform called "online fever clinic" through texts, photos or real-time audio and video chat.
"First I ask about patients' specific symptoms. And if I decide to prescribe medication, I'll write down the relevant information, including their complaints, medical history and history of allergies," Liu said.
She added that they can also file requests for system-related tests if patients need further diagnostics.
Any prescribed medication is shipped to patients via an express delivery service. An official in charge of medicine distribution told CGTN that they deliver about 500 packages every day, sometimes 600, which are mainly for fever and cold.
The process was widely welcomed, especially by younger people.
"It's a pleasant experience. I was able to communicate with the doctors and get a prescription just by staying at home. And the medicine was delivered to me on the same day", Tao Yilin, who was infected with COVID-19 and tried the service some 10 days ago, he told CGTN. He said he is almost recovered.
Hospitals across the country are now being encouraged to introduce the system to free up more resources for those in urgent need.
"We carefully allocate all essential beds and equipment in our hospital, and properly organize the medical staff, including doctors and nurses, to ensure that all critically ill patients can be treated in a timely and scientific manner," said Zeng.
In recent years, online medical services have become more and more popular in China. A report released by the China Internet Network Information Center shows that as of June 2022, service users have reached 300 million.
Internet giaaaaaaaaaants including Alibaba, JD.com and Meituan are trying to capture a cut of the profits from launching online medical services.
Zeng said that as wearables become more accessible to people and related technologies develop, online diagnosis and treatment will become more popular and play a greater and more efficient role in providing health care.
(Cover: A doctor at the No. 1 Hospital affiliated with Kunming Medical University communicates with a patient through an online clinic. /CGTN)