India has done great so far and we should not panic this time too, but knowing the erratic behavior of SARS-CoV-2, it is prudent to take precautions.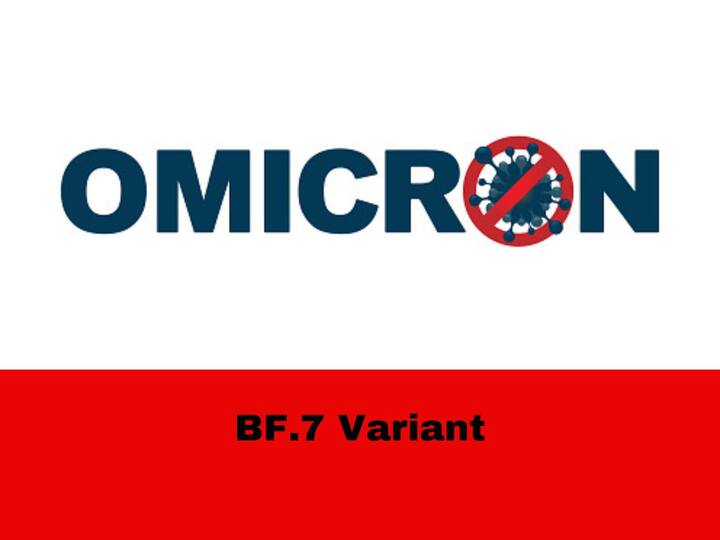 The Covid-19 pandemic has been going on for too long and there is still no respite in sight. This has thus become one of the longest pandemics the human race has ever faced, surpassing the Spanish flu that ravaged the globe from 1919 to 1921. The current scenario is governed by two sub-variants of the Omicron variant that was first detected in Africa South. in November 2021. China is meanwhile facing an unprecedented crisis over the BF.7 variant with its tentacles spread across Japan, South Korea, Taiwan and Hong Kong. Subvariants BQ.1 and BQ.1.1 drive the crisis in the US, Brazil and parts of Western Europe.
The original virus that first emerged from Wuhan in China is called SARS CoV-2 and is a strain of the coronavirus that causes Covid-19. Severe acute respiratory syndrome (SARS) is a viral respiratory disease caused by a SARS-related coronavirus, now called SARS-CoV-1, first identified in 2003 in China. After its origin in China, SARS-CoV-2 is constantly changing and new variants of the virus are expected to emerge. During RNA transcription, genetic changes can occur through mutations, altering the viral structure and causing variants. These variants can also acquire specific mutations of their own labeled as subvariants. Mutations occur and cause new variants. Some variants come and go, but some persist. Sometimes these mutations leave the genetic material too broken to be copied and that virus does not survive.
A virus is like a tree that grows and branches – each branch is slightly different from the others. By comparing branches and differences, scientists label them. These small differences, or variants, have been studied and identified as variants, sub-variants and sub-lines that mimic trees with main branches, sub-branches and leaves. The original virus and viral mutations and variants are routinely monitored through sequence-based surveillance (whole genome sequencing), laboratory studies and epidemiological investigations in several countries globally and reported to the World Health Organization (WHO). WHO maintains a register of Variants Monitored (VBM), Variants of Interest (VOI), Variants of Interest (VOC) and Variants of High Consequence (VOHC). Some variations allow the virus to spread more easily or make it resistant to drugs or vaccines, so it must be carefully monitored.
READ ALSO : COVID-19 outbreak in China raises concerns about new coronavirus mutation
The variants were named in the Greek alphabet, to avoid confusion and geographical stigma. Some remain only as variants of interest (VoI) (Gamma, Kappa, Eta, Iota, Epsilon, Lambda, Mu) while Alpha (B.1.1.7), Beta (B.1.351), Delta (B.1.617 .2) and Omicron are referred to as Variants of Concern (VoC). VoC demonstrates increased transmissibility, increased disease severity, and evidence of impact on diagnoses, treatments, or vaccines through a reduction in expected outcomes. By far, Delta was the variant with the greatest impact, as it created high oxygen demand, high hospitalization rates, and higher mortality. Studies suggest that Delta had five times as many infections as the original virus and resulted in ten times as many hospitalizations and deaths.
Let's understand BF.7
The Omicron variant that is pushing globally is about three times more transmissible than Delta among vaccinated people. However, it is less lethal because it mainly affects the upper respiratory tract, unlike Delta, which affects the lower respiratory tract. The Technical Advisory Group on the Evolution of the SARS-COV-2 Virus (TAG-VE), an independent group that periodically monitors and evaluates the evolution of the Covid-19 virus, addresses specific mutations, called variant B1.1.529 as Omicron. Unvaccinated people have a higher transmissibility compared to fully vaccinated people.
Omicron has lineages BA.1, BA.2, BA.3, BA.4 and BA.5. When India experienced the Omicron wave, it was mainly BA.2 and a minor proportion of BA.3. It never received BA.4 and BA.5 in perceptible proportions. Currently, India has mainly the XBB variant (~70% of cases) and is recombinant with Omicron BA.2.10.1 and BA.2.75 with the remaining cases from other subvariants of BA.2. The US BQ.1 and BQ.1.1 are sub-filials of the Omicron BA.5.
China's BF.7 is the BA.5.2.1.7 Omicron BA.5 sub-lineage. BF.7 has the R346T mutation in the spike protein of the virus and can escape antibodies that were derived from vaccines targeting the original Wuhan virus, specifically the Chinese Sinovac vaccine.
Contrary to rumors, the symptoms of BF.7 infections are no different from those infected with other subvariants of Omicron. Rhinitis (runny nose), sore throat, fever, cough, vomiting, fatigue, body aches, headache and diarrhea are some symptoms. However, those with severe comorbidities are more likely to develop severe disease requiring hospitalization, intensive care, and ventilatory support.
With the exception of mRNA vaccines from Pfizer and Moderna, all other vaccines have been developed targeting SARS-CoV-2 and Alpha variants. Because the bivalent boosters of the Pfizer and Moderna mRNA vaccines that were made with Delta and Omicron as targets, known as "updated boosters," are so new, no efficacy data are yet available. People over 60 years of age or those with comorbidities vaccinated with a primary series of the vaccination schedule and a booster/precautionary dose from the same series may need another booster from a new series for better protection against infection, hospitalizations and deaths.
Effects of BF.7 on India
Today, India is in a much better and safer position. Credit goes to our excellent Covid management strategies, natural infection among over 90% of the population and excellent vaccination to the extent that 75% of the population received two doses and 25% the third or precautionary dose, making our nation with the highest percentage of hybrid immunity. In a Malaysian study comparing deaths among cases of advanced infection (Covid-19 infection after vaccination) after Astra-Zeneca (same as Covishield in India), Pfizer (USA) and Sinovac (China) mRNA, corrected to the sample size for one death after Astra-Zeneca was 2.5 with Pfizer and 9.5 with Sinovac. This demonstrates the supremacy of our Covishied that dominated vaccination (~90%). Similarly, longevity of vaccine efficacy was ∼4 to 5 months with mRNA versus ∼8 to 10 months with Covishield. This also gives our vaccinated people a relative advantage through more durable protection.
Since the beginning of the Omicron wave we have only had BA.2 and BA.3 variants, with the BA.2 dominant. In something like the territorial authority, it did not allow entry into the BA.4 and BA.5 variants. Although stray cases of BF.7 were observed in a few samples in July 2022 and recently, there is no decrease in cases. India reports about 1,000 cases weekly, with fewer than 15 deaths. Our healthcare infrastructure is improved. India has just approved the world's first intranasal vaccine and is already part of the Covid-19 immunization with CoWin app updates.
However, knowing the erratic behavior of SARS-CoV-2, it is prudent to take precautions and practice drills. Its mitigation is not difficult, but requires well-coordinated, multi-pronged strategies involving central, state and local governments down to the panchayat level; medical professionals and researchers; pharmaceutical and vaccine companies as well as civil society organizations. The goooooooooooooooooovernment has nicely invented a strategy of 4Ts + 1G: Test – Track – Treat – Teeka (vaccination) and genome sequencing. We don't need to panic or take drastic measures like lockdown.
Some suggestions:
Strict surveillance of passengers arriving directly from BF.7 affected countries – from China, South Korea, Taiwan, Japan and Hong Kong or indirectly through other hubs.
Increase the Covid-19 booster vaccination, making it available in all clinics and hospitals. Promotion of the intranasal vaccine among vaccine hesitants.
Provide medical aid and vaccine supply to China in these hours of humanitarian crisis. Only India can do this to match China's size.
Appropriate Covid Behavior (CAB) to be observed, the minimum being mandatory masking in public places, social and political gatherings, workplaces, religious places, sports events, meetings, markets, etc.
Scale up whole genome sequencing to study the presence of BF.7 and the emergence of any new variants/subvariants.
The author is a Consultant in HIV and Infectious Diseases, http://www.UnisonMedicare.com; General Secretary, Organized Medicine Academic Guild-OMAG, President, AIDS Society of India (ASI) and Governing Council Member, International AIDS Society (IAS)
[Disclaimer: The views, beliefs and opinions expressed by various authors and forum participants on this site are personal and do not reflect the views, beliefs and views of ABP News Network Pvt Ltd.]